About Referral Mastery
About Steve Konig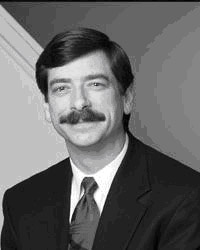 As a Senior Coach and featured speaker for the Referral Mastery® System, Steve Konig helps financial consultants more effectively manage their practices and implement systems that dramatically increase referrals and develop clients into advocates. Steve has conducted workshops for thousands of advisors at regional and national conferences, his articles appear in leading industry publications across the country and he is the author of Collapse Infinity to a Point—A 30-day process for accomplishment.
With more than 20 years of successful sales and sales management experience, Steve has held a variety of influential positions, including his role as an award-winning insurance agent and sales trainer with Northwestern Mutual Financial Network, Director of Sales and Marketing in industrial distribution, and served as President and CEO of PNB Publishing.
Steve specializes in working with financial professionals and currently works with many companies in the financial services industry. Among his clients are leading companies such as:
Jackson National Life
Northwestern Mutual
LPL Financial
Lincoln Financial Group
AXA Distributors
Wells Fargo
Woodbury
Lincoln Financial Distributors
UBS
Merrill Lynch
Edward Jones
and US Bank to name a few
Many financial consultants have utilized the Referral Mastery System® to become national sales leaders in their organizations earning such distinctions as Top of the Table, FA of the Year and #1 Producer in the firm and earning inclusion on the prestigious Barron's List of the top 100 advisors in the industry.
Steve and his wife Vicki have three daughters. He is a motorcycle enthusiast who enjoys refurbishing and riding vintage motorcycles and practicing Tai Chi.
Submit a contact request form or call us at 800-865-2867 if you have a question or want to discuss an area in your business you need to strengthen.
Free 30 Minute Consultation
Get help achieving your big-payoff goals — register for a complimentary consultation today!
Client Results . . .
"While last year was a tough year for most advisors, for me it was a record year and so much more. While others advisors were playing defense, I doubled my assets. With the strategies and processes you help me put in place, I was able to re-structure my business to protect my clients and rapidly bring on new HNW clients. With your help, I was able to hit all my targets and bonuses. And I was able to reward myself with my ultimate dream come true. A new Shelby Cobra replica with a 500 hp - 428 Cobra jet engine. I feel like a 6 year old on Christmas morning! Thanks for helping make this happen.

P.S. Next I want you to guide me on how to structure my business so I can take off twice as much time. But remember, I also plan to grow my production by another 50%."

Chuck G., Wells Fargo Advisors
"Your program is the best "How To" on referrals that I've seen in my 22 years in this business."

Jim K, Branch Manager, Smith Barney
"I shake my head in amazement when I look back on my progress. When I started, I was lucky to get 1 referral per month. This past month I generated 40."

Paul A, Wells Fargo Advisors