For Financial Advisors & Sales Professionals
For Financial Advisors & Sales Professionals
Which areas do you need to strengthen?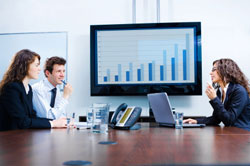 For more than 20 years, we've helped advisors like you drive rapid growth, attract the type of clients you enjoy, and create the lifestyle you desire. Advisors who have used our systems & strategies have reached the highest levels of the industry, becoming "Number One Producers" in their firms & earning inclusion on Barron's List of the Top 100 Brokers in the industry and spots in the Top of the Table® forum.
Select either the area of your business you want to strengthen or select one of the tools such as the Referral IQ Quiz or our Productivity Tools.
Contact Us
Please feel free to send us your comments, suggestions, and/or questions. We value your input and want to make this site and its products as beneficial to you as possible.
Free 30 Minute Consultation
Get help achieving your big-payoff goals — register for a complimentary consultation today!
Client Results . . .
"While last year was a tough year for most advisors, for me it was a record year and so much more. While others advisors were playing defense, I doubled my assets. With the strategies and processes you help me put in place, I was able to re-structure my business to protect my clients and rapidly bring on new HNW clients. With your help, I was able to hit all my targets and bonuses. And I was able to reward myself with my ultimate dream come true. A new Shelby Cobra replica with a 500 hp - 428 Cobra jet engine. I feel like a 6 year old on Christmas morning! Thanks for helping make this happen.

P.S. Next I want you to guide me on how to structure my business so I can take off twice as much time. But remember, I also plan to grow my production by another 50%."

Chuck G., Wells Fargo Advisors
"Your program is the best "How To" on referrals that I've seen in my 22 years in this business."

Jim K, Branch Manager, Smith Barney
"I shake my head in amazement when I look back on my progress. When I started, I was lucky to get 1 referral per month. This past month I generated 40."

Paul A, Wells Fargo Advisors