For Sales Managers & Meeting Planners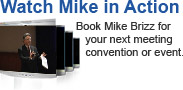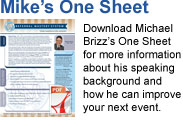 For Sales Managers & Meeting Planners
Which areas do you need to strengthen?
For more than 20 years, we've been helping managers and their advisors grow more quickly and profitably. Managers have used this resource center to drive rapid growth in their branches and help their advisors reach the highest levels in the industry, earning inclusion on Barron's List of the Top 100 Brokers in the industry and qualification for the Top of the Table® forum.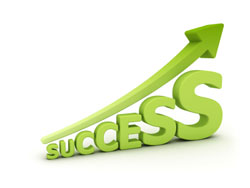 If you need to strengthen your own recruiting and marketing systems, read more about our recruiting coaching program and how it can help you maximize your most productive recruiting sources.
Find out more about our keynotes, workshops and training programs if you need to elevate the skills and performance of all your advisors. With topics ranging from recharging your business after the economic crash to getting quality introductions, you are guaranteed to find a presentation that suits your business and will grow your success.
If you need to elevate the skills and performance of only a select group of advisors, consinder our powerful, low-cost acquisition system for groups or large teams of advisors. This intensive development program will equip your advisors with tools and strategies that pay off quickly and will continue to pay off in a big way every year for the rest of your career.
The Referral Mastery Advisor Coaching program might be the answer you are looking for if you need to help individual advisors or small teams grow faster and implement more effective systems. This high accountability program is customized to each advisors experience, growth objectives, and personal challenges. It is guaranteed to payoff quickly.
If you want free articles and tools to educate your advisors, sign up for our Referral Mastery Tip series and check out the free article section.
Submit a contact request form or call us at 800-865-2867 if you have a question or want to explore ways to drive rapid growth and higher profitability.
Free 30 Minute Consultation
Get help achieving your big-payoff goals — register for a complimentary consultation today!
Client Results . . .
"While last year was a tough year for most advisors, for me it was a record year and so much more. While others advisors were playing defense, I doubled my assets. With the strategies and processes you help me put in place, I was able to re-structure my business to protect my clients and rapidly bring on new HNW clients. With your help, I was able to hit all my targets and bonuses. And I was able to reward myself with my ultimate dream come true. A new Shelby Cobra replica with a 500 hp - 428 Cobra jet engine. I feel like a 6 year old on Christmas morning! Thanks for helping make this happen.

P.S. Next I want you to guide me on how to structure my business so I can take off twice as much time. But remember, I also plan to grow my production by another 50%."

Chuck G., Wells Fargo Advisors
"Your program is the best "How To" on referrals that I've seen in my 22 years in this business."

Jim K, Branch Manager, Smith Barney
"I shake my head in amazement when I look back on my progress. When I started, I was lucky to get 1 referral per month. This past month I generated 40."

Paul A, Wells Fargo Advisors