For Sales Managers & Meeting Planners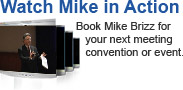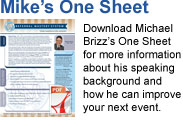 Coaching for select advisors and teams
$20 - 95 Million of new assets within 24 months
Quick payoff guarantee
No cost to the branch
Provide the accountability and execution assistance you don't have time to provide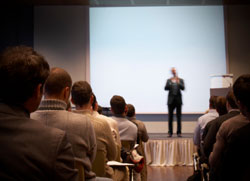 Because you have so many responsibilities, it's nearly impossible to find the time to consistently provide your advisors with both the individual guidance and accountability they need to grow their businesses more quickly. Successful behavior change and system implementation requires both careful attention to the implementation details and high accountability.
This is where we can help. For 20 years, we have coached advisors to grow much quicker than they thought possible. We have developed powerful client retention and acquisition systems including the most advanced referral system in the industry that typically produces between $20 - 95 Million of new assets from referrals within 24 months.
More importantly, we have a coaching process where we work closely with your advisors and team to

candidly assess their strengths and weaknesses
identify their most profitable opportunities and
map out detailed action plans.
We go much further and work hand-in-hand with them to execute the strategies and systems that will drive faster growth. We help hold them accountable to implement the behavior changes and new business processes.
When we work with experienced advisors, we guarantee that advisors will get a quick payback or we refund their fee in full. Since advisors usually pay for this directly, the branch typically pays nothing.
If you have high potential, experienced advisors or teams who you feel can

grow more quickly or profitably
leverage their experience and client base more effectively or
streamline their operations and get more done
Then call us at 800-865-2867 or email or complete the objectives form for the advisor you think might benefit.
We will be happy to explore whether our coaching process is the right fit.
Free 30 Minute Consultation
Get help achieving your big-payoff goals — register for a complimentary consultation today!
Client Results . . .
"While last year was a tough year for most advisors, for me it was a record year and so much more. While others advisors were playing defense, I doubled my assets. With the strategies and processes you help me put in place, I was able to re-structure my business to protect my clients and rapidly bring on new HNW clients. With your help, I was able to hit all my targets and bonuses. And I was able to reward myself with my ultimate dream come true. A new Shelby Cobra replica with a 500 hp - 428 Cobra jet engine. I feel like a 6 year old on Christmas morning! Thanks for helping make this happen.

P.S. Next I want you to guide me on how to structure my business so I can take off twice as much time. But remember, I also plan to grow my production by another 50%."

Chuck G., Wells Fargo Advisors
"Your program is the best "How To" on referrals that I've seen in my 22 years in this business."

Jim K, Branch Manager, Smith Barney
"I shake my head in amazement when I look back on my progress. When I started, I was lucky to get 1 referral per month. This past month I generated 40."

Paul A, Wells Fargo Advisors