For Financial Advisors & Sales Professionals
For Sales Managers & Meeting Planners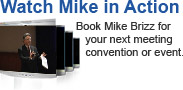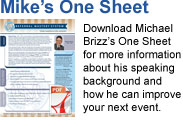 How to Consistently Generate Top Quality Recruits
Without Spending a Dime
Overview
Most recruiting organizations spend a lot of money on low productivity strategies such as advertising, direct mail, and telemarketing without fully capitalizing on the much more productive recruiting sources that incur zero out-of-pocket costs. During this workshop, managers will identify their most productive recruiting sources and develop a strategy to strengthen those relationships and generate a consistent flow of quality recruits. Recruiters will leave with a clear action plan they can begin to execute immediately.
Content
Identify low-cost and highly productive recruiting sources in your market area
Develop a strategy and action plan to intensify relationships with your highest potential recruiting sources
How to create identification guides so recruiting sources can easily recognize the type of person you are targeting
Learn how to make it easy for recruiting sources to provide you many recruits
How to establish communication and marketing plans that maintain high visibility with the most effective recruiting sources - at a low cost
Learn how to model the behaviors that your advisors can use to consistently generate high quality referrals
Speaker
Michael Brizz, CMC, CSP is President, Center for Professional Achievement, Inc. which specializes in helping financial service professionals and companies dramatically increase their productivity. For over 20 years, the Center has provided consulting and training to teams, branches, and companies and conducts research on the best practices within the industry. Michael is the developer of The Referral Mastery System which is creating a huge impact for advisors.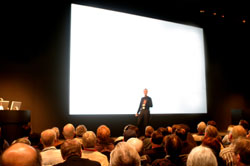 Advisors who implement The Referral Mastery System typically add $20 - 95 Million in new assets from referrals within 24 months. Michael coaches team, advisors, and branches. Several of the Center's clients have become national sales leaders in their organizations earning such distinctions as Top of the Table, FA of the Year, and #1 Producer in the firm and earning inclusion on the prestigious Barron's List of the top 100 advisors in the industry.
Michael speaks frequently to leaders conferences across the industry and his articles appear frequently in leading industry publications. His articles appear in many industry and sales professional publications. Mike's articles appear in many industry and sales publications. Mike is one of only 20 people in the world who hold the dual designations of Certified Speaking Professional and Certified Management Consultant, the highest designations possible in these professional fields. He has led sales forces in 30 countries around the world to record performances.
To check Mike's availability or explore how these strategies fit your situation, complete the meeting objectives form.
Comments and Accomplishments of Our Clients
What some of our clients say and have accomplished since working with us
"With your strategies, we created an average of over 20 quality recruiting candidates per month – without spending a dime on advertising.

Ed G, Merrill Lynch.
"Your workshop provided very practical, low cost, how to strategies on how to better capitalize on the best recruiting sources."

Bill H, Oppenheimer
"Your program is the best "How To" on referrals that I've seen in my 22 years in this business."

Jim K, Branch Manager, Smith Barney
"Success has come quickly. Within 24 hours of your workshop, I began to hear from advisors who applied your tools and are getting referrals. Your strategies make sense to advisors and are easy to implement."

Bob M, Wells Fargo Advisors
"On average, each producer added 11 more referrals per week. All experience levels and all offices showed dramatic improvement."

Larry B,
"Outstanding! Your workshop got RAVE reviews in every city and from all experience levels. You gave excellent, practical step-by-step tools my reps can use immediately. Your message and style appeal to advisors of all experience levels."

Jan R, AIG/Royal Alliance
"Your system is the most logical and client-centered approach to referrals I have seen in the 24 years I have been in this business."

John S, Sales Manager, Smith Barney
"I learned more from you in 60 minutes than I did in 6 hours of Cates' referral training."

Kevin B, Sales Manager, Merrill Lynch
"Our advisors were fired up by your tools and ideas. Your approach integrates the best ideas in generating referrals and building strong client relationships."

Michael K, UBS
"Thanks for doing a GREAT JOB at our MIP Conference for a special group of our top producers. The feedback has been terrific. You were a high point of the conference."

John S, Legg Mason
"In the first year of using the Referral Mastery System, we have brought in over $25 Million on new assets. We have so many referrals we no longer need to spend money on seminars."

Adam M and Chris L, R. W. Baird
"Our top producers rated your referral workshop as the most valuable one of the entire conference. You provided a wake-up call, even to our most successful producers."

Ed A, Principal Financial
Feel free to email or call us at 800-865-2867 if you have a question or want to explore ways to drive rapid growth and higher profitability.
Free 30 Minute Consultation
Get help achieving your big-payoff goals — register for a complimentary consultation today!
Client Results . . .
"While last year was a tough year for most advisors, for me it was a record year and so much more. While others advisors were playing defense, I doubled my assets. With the strategies and processes you help me put in place, I was able to re-structure my business to protect my clients and rapidly bring on new HNW clients. With your help, I was able to hit all my targets and bonuses. And I was able to reward myself with my ultimate dream come true. A new Shelby Cobra replica with a 500 hp - 428 Cobra jet engine. I feel like a 6 year old on Christmas morning! Thanks for helping make this happen.

P.S. Next I want you to guide me on how to structure my business so I can take off twice as much time. But remember, I also plan to grow my production by another 50%."

Chuck G., Wells Fargo Advisors
"Your program is the best "How To" on referrals that I've seen in my 22 years in this business."

Jim K, Branch Manager, Smith Barney
"I shake my head in amazement when I look back on my progress. When I started, I was lucky to get 1 referral per month. This past month I generated 40."

Paul A, Wells Fargo Advisors