For Financial Advisors & Sales Professionals
For Sales Managers & Meeting Planners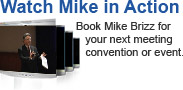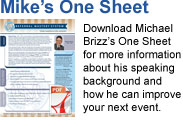 Beyond Referrals: How to Develop an Elite Corps of Advocates Who Will Get You into Larger Accounts
While most advisors seek multi-million dollar accounts, most are unable to consistently add these year after year.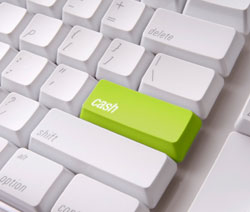 Securing a business meeting with "Mr. or Ms Big" requires more than a simple introduction. It requires having an influential person strongly recommend a change to you. Securing large institutional accounts such as endowments requires having "someone on the inside" actively campaigning for you.
To make this happen, advisors need to systematically develop clients into advocates who will "go the extra mile" and influence decisions. During this workshop, advisors will identify who to target and develop an action plan that will transform key clients into advocates who actively help them secure large accounts.
What Advisors Will Learn, Do, and Accomplish
How to create the critical pre-conditions to developing an advocate relationship
How to identify who is likely to become an advocate and who will not
How to strategically select those who can most drive your business growth
Three small steps that transform the client/advisor relationship
How to secure commitment from clients to become active promoters for you
How to accelerate the advocacy process so clients take action sooner
How to leverage your clients' talents to create new services, enhance your value, and supercharge your marketing
How to nurture the advocate relationship so they continue to break down walls and bring you into the inner circle, year after year
How to make advocacy a BIG WIN for everyone
Workshop Leader
Michael Brizz, CMC, CSP helps leading teams in the industry leverage their relationships more powerfully to consistently secure new large accounts. Over the past 20 years, Michael has trained tens of thousands of financial advisors. Michael is the developer of the Referral Mastery System which is creating a huge impact for financial advisors. Advisors using the Referral Mastery® System typically generate $20-95 Million of new assets from referrals in the first 24 months. Michael is one of only 20 people the world who hold the dual designation of Certified Management Consultant® and Certified Speaking Professional®, the top designations in these professions. He is founder and president of the Center for Professional Achievement, Inc.
Feel free to email or call us at 800-865-2867 if you have a question or want to explore ways to drive rapid growth and higher profitability.
Free 30 Minute Consultation
Get help achieving your big-payoff goals — register for a complimentary consultation today!
Client Results . . .
"While last year was a tough year for most advisors, for me it was a record year and so much more. While others advisors were playing defense, I doubled my assets. With the strategies and processes you help me put in place, I was able to re-structure my business to protect my clients and rapidly bring on new HNW clients. With your help, I was able to hit all my targets and bonuses. And I was able to reward myself with my ultimate dream come true. A new Shelby Cobra replica with a 500 hp - 428 Cobra jet engine. I feel like a 6 year old on Christmas morning! Thanks for helping make this happen.

P.S. Next I want you to guide me on how to structure my business so I can take off twice as much time. But remember, I also plan to grow my production by another 50%."

Chuck G., Wells Fargo Advisors
"Your program is the best "How To" on referrals that I've seen in my 22 years in this business."

Jim K, Branch Manager, Smith Barney
"I shake my head in amazement when I look back on my progress. When I started, I was lucky to get 1 referral per month. This past month I generated 40."

Paul A, Wells Fargo Advisors