For Financial Advisors & Sales Professionals
For Sales Managers & Meeting Planners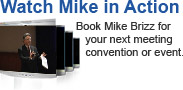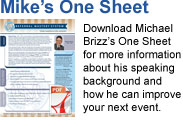 New Recruiting Mastery System attracts quality candidates without advertising or paying large bonuses
July 12, 2006 - Cleveland, Ohio
The Center for Professional Achievement, Inc. announces a new recruiting workshop and coaching program that will provide sales organizations with a systematic process to identify, interview, and hire sales professionals without the need to invest heavily in advertising or pay large up-front bonuses.
This new Recruiting Mastery workshop and coaching program helps managers and recruiters systematic tap the most under-utilized and most successful sources of recruits. In both the workshop and coaching program, recruiting managers will identify sources that can consistently provide high quality candidates. They will then learn how to create tools that make the identification and introduction processes easy for recruiting sources. They will then develop strategies to strengthen bonds with high potential recruiting sources and manage the process so those relationships generate a consistent flow of quality candidates.
The Recruiting Mastery workshop is a 3-hour intensive program for groups of managers. The Recruiting Mastery Coaching Program is for individual managers who want assistance in tailoring these strategies to their company and implementing a comprehensive system. The Referral Mastery coaching program is a four-month development process with regular sessions held every two weeks.
Industries with high commission sales forces continually face the challenge of hiring new sales representatives because of high turnover. Many companies resort to investing heavily in advertising in order to attract a steady flow of candidates. The success rate of these hires is very low in some segments of these industries, with less than 15% of these hires remaining with their firms 4 years after hiring.
This new workshop and coaching program is a solution to this fundamental challenge. The strategies in this program can significantly lower the cost of new hires and attract candidates with a higher probability of success.
The Center for Professional Achievement, Inc. is a training and consulting organization that has been helping sales organizations since 1988. The Center conducts research on sales and recruiting best practices and develops training programs for sales organizations. The Center created the Referral Mastery System and provides training for companies such as Merrill Lynch, UBS, Wachovia Securities, Morgan Stanley, A. G. Edwards, and many others. The Center provides coaching programs for managers and producers within the financial services industries.
The President of the Center for Professional Achievement, Inc. is Michael Brizz, CSP, CMC. His articles have appeared in publications such as Selling Power, Life Insurance Selling, Advisor Today, GAMA News Journal, Financial Services Journal, the Journal of Management Consulting, and others. He has managed sales forces in 30 countries around the world and is a Certified Management Consultant. He is the author of the acclaimed program, "Attract High-Quality Referrals with Distinctive Events: How to easily host referral events that are fun, flawless, and lucrative".
Feel free to email or call us at 800-865-2867 if you have a question or want to discuss an area in your business you want to strengthen.
Free 30 Minute Consultation
Get help achieving your big-payoff goals — register for a complimentary consultation today!
Client Results . . .
"While last year was a tough year for most advisors, for me it was a record year and so much more. While others advisors were playing defense, I doubled my assets. With the strategies and processes you help me put in place, I was able to re-structure my business to protect my clients and rapidly bring on new HNW clients. With your help, I was able to hit all my targets and bonuses. And I was able to reward myself with my ultimate dream come true. A new Shelby Cobra replica with a 500 hp - 428 Cobra jet engine. I feel like a 6 year old on Christmas morning! Thanks for helping make this happen.

P.S. Next I want you to guide me on how to structure my business so I can take off twice as much time. But remember, I also plan to grow my production by another 50%."

Chuck G., Wells Fargo Advisors
"Your program is the best "How To" on referrals that I've seen in my 22 years in this business."

Jim K, Branch Manager, Smith Barney
"I shake my head in amazement when I look back on my progress. When I started, I was lucky to get 1 referral per month. This past month I generated 40."

Paul A, Wells Fargo Advisors