For Sales Managers & Meeting Planners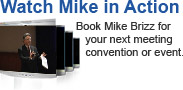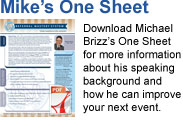 Recruiting Coaching Program
Maximize Your Most Productive Recruiting Sources
Objectives
Define and select the most productive recruiting sources in your market area.
Develop a communication and marketing plan to maintain high visibility with the most effective recruiting sources - at a low cost.
Develop identification guides for high potential recruiting sources to recognize the type of person you are targeting.
Execute contact schedule with the most productive recruiting sources in your market area.
Increase the number of recruit candidates generated each month.
What You Will Learn, Do and Accomplish
Refine your target candidate profile.
Identify and prioritize the most productive recruiting sources in your market.
Develop a partnership plan with the top tier of recruiting sources.
Develop and execute a communication plan with all levels of recruiting sources including personal, phone, and written communications.
Develop identification guides for recruiting sources.
Upgrade your communication plan with recruits.
Develop monthly target contact levels.
Learning Tools
Managers will participate in coaching sessions held every 10-14 days over a period of three months. Each session will include a combination of system instruction, strategy development, implementation assistance, review of performance to goals, and practice. The system is tailored to fit the manager's current branch, goals, and market area. Many of the recruiting system strategies are also effective in generating referrals from clients. The manager can apply these strategies both in personal production and helping advisors consistently generate more referrals.
Between coaching sessions, the manager will progressively implement an action plan to integrate the recruiting system in their operation.
Free 30 Minute Consultation
Get help achieving your big-payoff goals — register for a complimentary consultation today!
Client Results . . .
"While last year was a tough year for most advisors, for me it was a record year and so much more. While others advisors were playing defense, I doubled my assets. With the strategies and processes you help me put in place, I was able to re-structure my business to protect my clients and rapidly bring on new HNW clients. With your help, I was able to hit all my targets and bonuses. And I was able to reward myself with my ultimate dream come true. A new Shelby Cobra replica with a 500 hp - 428 Cobra jet engine. I feel like a 6 year old on Christmas morning! Thanks for helping make this happen.

P.S. Next I want you to guide me on how to structure my business so I can take off twice as much time. But remember, I also plan to grow my production by another 50%."

Chuck G., Wells Fargo Advisors
"Your program is the best "How To" on referrals that I've seen in my 22 years in this business."

Jim K, Branch Manager, Smith Barney
"I shake my head in amazement when I look back on my progress. When I started, I was lucky to get 1 referral per month. This past month I generated 40."

Paul A, Wells Fargo Advisors