For Financial Advisors & Sales Professionals
Carve Your Niche and Become the "Go-to" Expert in Lucrative Target Markets
Uncover profitable and under-served niches that fit you
Learn to differentiate yourself so prospects seek you out, rather than you chasing them
Create high visibility and credibility quickly
Build a powerful market position that blocks off competition and pays off for many years
As an advisor, you have a choice: have high visibility in select target markets or low visibility in many markets. You can have a business where prospects flock to you OR you can continually chase prospects. You can be perceived as an expert OR be seen as just another investment guy or gal. You can have a business where marketing gets easier and more profitable every year OR you can continue to "slug it out" every year in the typical high cost, slow growth way.
The bad news is that most advisors choose the more difficult, slow growth, high cost path. The good news is that you don't have to be one of them. You can become well known as THE EXPERT in a lucrative target market. You can create a process that vividly demonstrates to prospects that you are THE ONE who is uniquely capable of serving their needs and that you are different than all other advisors.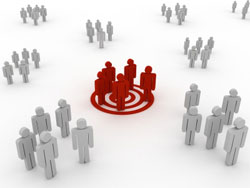 Making this happen is not as mysterious or elusive as you might think. It does not take luck or family background. It doesn't have to take years to accomplish. It can happen quickly if you wisely choose a target market, carefully craft your marketing plan, and utilize the right tools.
We know because we help advisors do it every day. For more than 20 years, we have helped advisors entrench themselves as the "go-to" experts in profitable niches across the country – from Midtown Manhattan to rural South Texas.
Despite the potential payoff, there are several reasons why only a low percentage of advisors successfully tap the enormous profits from niche marketing. Building a powerful position in a target market requires solid research and careful analysis so you pick a profitable target market where you will have little competition. It requires candid assessment to make sure you and your solutions will be welcomed enthusiastically. It also requires creatively uncovering and exploiting low cost promotion tools that build high visibility and credibility without spending a lot of money.
That's where we come in. With our unique market selection process, we work closely with you to uncover a profitable niche that is big enough to fulfill your growth goals, is filled with the type of prospects you enjoy, and where you will have little to no competition. We then work with you to develop a marketing plan that vividly demonstrates what makes you unique, and quickly creates high visibility. We guide you to fully exploit the opportunities there and build a position that will pay off for many years.
You have a choice: become the GO TO EXPERT or be just another advisor in the crowd. To learn more about how you can become the "go-to" advisor in a lucrative niche that will pay off for many years, call Mike at 800-865-2867 or complete the Define Your Objectives form.
It's getting harder and harder to differentiate yourself from other advisors as financial service companies merge, provide better planning tools, and expand products and platforms. How do you respond convincingly when a prospect says: "I already have an advisor who helps me with my planning, investments, and insurance needs. What can I get from you that I can't get from my current advisor?"
While this stops most advisors cold, it's not an issue for those advisors who have become well known as experts within a profitable niche. These select advisors are sought out by prospects and do almost all of their business through referrals. As a result, they don't have to spend time and money on direct mail, hosting public seminars, or advertising.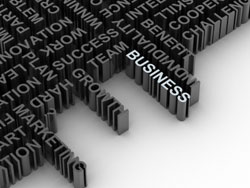 Niche marketing is also much more profitable because your selling cycles are shorter and closing ratios much higher. And every year it becomes more profitable because "word of mouth" spreads, you develop more advocates, and your visibility increases.
It is also much more fulfilling to be sought out as an expert rather than be avoided like the plague because you are just another broker scrounging for business. As one of our clients, Ken S., said recently, "It puts a smile on my face when the business owner I met at the committee meeting last year, calls me in because he just received $18 million from the buy-out."
How does the Referral Mastery "Carve a Niche" program work?
Our unique methodology guides you through all the necessary steps so you make a wise strategic choice of the right niche for you and execute a robust marketing plan that makes you stand out.
First, we develop a list of potential markets that interest you and seem profitable on the surface. Then we conduct a detailed analysis to determine the competitive intensity of the market and the "hot button" issues for the prospects in this market. We then determine how well you fit with this market and its needs. We also analyze the marketing landscape to determine what your entry strategy needs to be and what it will take to become well known as an advisor with special expertise in addressing their needs. We then work with you to develop the promotion tools which will make you stand out and make the prospects identify where and why they need you. We help you identify the low-cost, high payoff strategies that get you high visibility without spending money.
With this process, advisors have learned to stop squandering their time on low payoff activities such as public seminars and transform themselves into the GO TO advisor for a highly profitable niche.
Caution: This is not the right strategy for every advisor. It depends on your company, your location, and your experience level. Certain pre-requisites need to be in place before an advisor should focus on this strategy. To find out if this strategy is a wise next step for you, call Mike at 800-865-2867 or complete the Define Your Expectations form.
Free 30 Minute Consultation
Get help achieving your big-payoff goals — register for a complimentary consultation today!
Client Results . . .
"While last year was a tough year for most advisors, for me it was a record year and so much more. While others advisors were playing defense, I doubled my assets. With the strategies and processes you help me put in place, I was able to re-structure my business to protect my clients and rapidly bring on new HNW clients. With your help, I was able to hit all my targets and bonuses. And I was able to reward myself with my ultimate dream come true. A new Shelby Cobra replica with a 500 hp - 428 Cobra jet engine. I feel like a 6 year old on Christmas morning! Thanks for helping make this happen.

P.S. Next I want you to guide me on how to structure my business so I can take off twice as much time. But remember, I also plan to grow my production by another 50%."

Chuck G., Wells Fargo Advisors
"Your program is the best "How To" on referrals that I've seen in my 22 years in this business."

Jim K, Branch Manager, Smith Barney
"I shake my head in amazement when I look back on my progress. When I started, I was lucky to get 1 referral per month. This past month I generated 40."

Paul A, Wells Fargo Advisors