For Sales Managers & Meeting Planners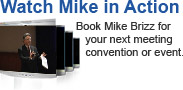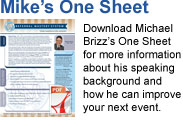 Referral Mastery® Workshop Series
The Referral Mastery® Workshop Series now includes programs tailored to the experience levels and skill proficiency of specific advisor groups.
Referral Mastery Foundation Workshop

Participant Profile: LOS 0-4 years and those who struggle with referrals

This workshop helps advisors understand the need for referrals, address the advisors' reluctance to ask, provides a strategy to ask for referrals despite the advisor's short history in the industry, teaches them how to ask, and provide structures to make sure they have the referral conversation.

Referral Mastery Intermediate Workshop

Participant Profile: LOS 5-10 years. For those advisors who want to grow rapidly through referrals and need a more effective process to consistently generate quality introductions.

This session will help advisors implement a systematic process that will significantly increase the consistency and quantity of referrals. They will learn the critical building blocks in assembling a powerful referral system they will use for the rest of their careers.

Referral Mastery Advanced Workshop

Participant Profile: LOS 11 +, For those advisors who already have a referral system in place but want to upgrade the quality of referrals they receive and strategically use referrals to advance their marketing power in profitable target markets.

This session will help the experienced advisor better strategize about the type of referral to secure, how to forge stronger bonds with referral sources, how to set up the conversation to get elite level referrals, how to develop a compelling reason so the client wants to play an active role in the introduction process, how best to set up the introduction so the client and prospect are comfortable, plus creative strategies to use referral events to accelerate the referral process.

Referral Mastery Special Issues Forum

Participant Profile: Million Dollar Producers or teams who already generate referrals consistently but desire insight on specific issues relating to elevating the effectiveness of their current referral strategies and process.

The program is conducted as a round table discussion and is limited to 10 or less advisors in order to provide time for each participant's critical issue.

Each of the workshops can be conducted in 60 minutes or extended with Q & A.
Referral Mastery Workshop Options
Overview
Learn the strategies that advisors are using today to generate $15-40 Million in new assets from referrals within 24 months. In this highly interactive seminar, advisors will evaluate their own performance and learn easy-to-implement strategies that can be used immediately with both clients and prospects. Participants receive a manual that includes scripts, checklists, and meeting templates.
| Foundation | Intermediate | Advanced | Program Components |
| --- | --- | --- | --- |
| | | | Why you need referrals in today's marketplace. Why referrals are 10X more profitable than other methods |
| | | | What's getting in the way? Uncovering and addressing the impediments to consistent referral flow |
| | | | Overcoming your reluctance to ask for referrals |
| | | | How to establish the expectation with clients and prospects that referrals are important to the relationship |
| | | | How to minimize client reluctance and make it easy for clients to give referrals |
| | | | Structure meetings so referrals are always discussed |
| | | | How to integrate referrals naturally and easily into your client service system |
| | | | How to ask for referrals in ways that strengthen the client/advisor relationship |
| | | | Eliminate the "I can't think of anyone right now" objection |
| | | | Get dozens of referrals from each client instead of 1 or 2 |
| | | | How to get the quality of referral you want |
| | | | Coaching your clients to give you exactly the referral you want nearly every time. |
| | | | How to get referred to 100% of any group you desire |
| | | | How to use referral events to accelerate the referral process and get introduced to dozens in 90 days |
| | | | How to creatively use client events to forge stronger bonds and get introductions to target prospects |
| | | | How to forge strong bonds with "highly connected" referral sources |
Workshop Leader
Michael Brizz, CSP, CMC is the developer of the Referral Mastery System which is creating a huge impact in the industry. Advisors who implement the Referral Mastery System typically add $15-40 Million in net new assets from referrals in the first 24 months. Michael personally coaches some of the biggest producers in the industry. He is one of only 20 people in the world who hold the dual designations of CMC and CSP.
Comments and Accomplishments of Our Clients
What some of our clients say and have accomplished since working with us
"Your program is the best "How To" on referrals that I've seen in my 22 years in this business."

Jim K, Branch Manager, Smith Barney
"Success has come quickly. Within 24 hours of your workshop, I began to hear from advisors who applied your tools and are getting referrals. Your strategies make sense to advisors and are easy to implement."

Bob M, Wells Fargo Advisors
"On average, each producer added 11 more referrals per week. All experience levels and all offices showed dramatic improvement."

Larry B,
"Outstanding! Your workshop got RAVE reviews in every city and from all experience levels. You gave excellent, practical step-by-step tools my reps can use immediately. Your message and style appeal to advisors of all experience levels."

Jan Ryan, Royal Alliance
"Our advisors were fired up by your tools and ideas. You provided them with an approach that integrates the best ideas in generating referrals and building strong client relationships."

Michael K., UBS
"Thanks for doing a GREAT JOB at our MIP Conference for a special group of our top producers. The feedback has been terrific. You were a high point of the conference."

John S, Legg Mason
"Your workshop got a very enthusiastic response. On a scale of 1-5, advisors rated the value of your information a 4.92. In addition, they loved the ideas and appreciated the enthusiasm."

Caren R, UBS
"Our top producers rated your referral workshop as the most valuable one of the entire conference. You provided a wake-up call, even to our most successful producers."

Ed A, Principal Financial
"Your program is a must for any broker who is frustrated with the gap between where his business is and where it should be."

John J., A.G. Edwards
"You were a HOME RUN! I couldn't have designed a more perfect or more powerful conclusion to our conference for our top agents. You delivered everything you promised and more. You had a roomful of our most successful agents in your hand from the beginning through the end."

Charlie M, AFE, State Farm
"Your workshop forced people to stop, think, and re-evaluate their behaviors and their businesses."

Bill T, Director of Training
"I shake my head in amazement when I look back on the progress I have made. When I started, I was lucky to get 1 referral per month. This past month I generated 40. What a difference."

Paul A, Wachovia
"Your program was extremely well received and the evaluations were outstanding. What you provide is a MUST for advisors."

Gary M, Wells Fargo Advisors
Feel free to email or call us at 800-865-2867 if you have a question or want to explore ways to drive rapid growth and higher profitability.
Free 30 Minute Consultation
Get help achieving your big-payoff goals — register for a complimentary consultation today!
Client Results . . .
"While last year was a tough year for most advisors, for me it was a record year and so much more. While others advisors were playing defense, I doubled my assets. With the strategies and processes you help me put in place, I was able to re-structure my business to protect my clients and rapidly bring on new HNW clients. With your help, I was able to hit all my targets and bonuses. And I was able to reward myself with my ultimate dream come true. A new Shelby Cobra replica with a 500 hp - 428 Cobra jet engine. I feel like a 6 year old on Christmas morning! Thanks for helping make this happen.

P.S. Next I want you to guide me on how to structure my business so I can take off twice as much time. But remember, I also plan to grow my production by another 50%."

Chuck G., Wells Fargo Advisors
"Your program is the best "How To" on referrals that I've seen in my 22 years in this business."

Jim K, Branch Manager, Smith Barney
"I shake my head in amazement when I look back on my progress. When I started, I was lucky to get 1 referral per month. This past month I generated 40."

Paul A, Wells Fargo Advisors