For Financial Advisors & Sales Professionals
For Sales Managers & Meeting Planners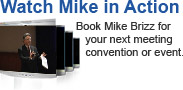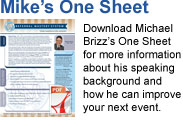 New Strategy and Toolkit for Sales Professionals that Overcomes the "Do Not Call" challenge, shorten sales and referral cycles, and reduce the cost of acquiring new clients
September 6, 2005 - Cleveland, Ohio
The Center for Professional Achievement, Inc. announces a new program and toolkit entitled, Attract High-Quality Referrals with Distinctive Events: How to easily host referral events that are fun, flawless, and lucrative. This program is a toolkit that will teach sales professionals how to host distinctive events that will attract high quality prospects and how to get their clients to play an active role in inviting friends and colleagues. This new program is the most complete "HOW TO" resource available today with specific instructions on how to deal with new restrictions that emerged in the summer of 2005.
Traditional prospecting tools like cold-calling and public seminars are failing due to the "Do Not Call" regulations and over-saturation. As a result, sales cycles have lengthened and the cost of securing new clients has risen. Failure rates of new sales professionals are reaching record levels in industries such as financial services. Attract High-Quality Referrals with Distinctive Events was created to provide sales professionals a strategy that provides an easy and comfortable way for clients to introduce them to high quality prospects.
Attract High-Quality Referrals with Distinctive Events is a comprehensive toolkit that walks a sales professional through the complete process of hosting referral events on a step-by-step basis starting from the event idea through how to follow-up and maximize payoff. The program includes a Learning Guide which teaches the sales professional how to establish objectives for the event, how to select the right type of event, how to select a facility, how to organize the event, how to get the right people to attend, invitation scripts, how to follow-up in a way that results in sales appointments. It includes dozens of examples of different types of events: large and small, indoor or outdoor, art exhibits to shooting competitions.
This comprehensive "how to" program also guides professionals through the process of how to deal with industry compliance regulations including those just introduced in the summer of 2005. Another unique part of the program is the Implementation Plan which is a self-contained organization and execution tool for each event. The Implementation Plan includes a master checklist to manage the event details, scripts to get people to attend, scripts to secure appointments after the event, the invitee and RSVP list, and a tracking sheet for results. It's an all-in-one-place tool to run an event and keep all the relevant information.
Attract High-Quality Referrals with Distinctive Events can be ordered on-line by clicking here or by calling 800-865-2867.
The author is Michael Brizz, CSP, CMC, MBA and he is President of the Center for Professional Achievement, Inc. and developer of the Referral Mastery System. The Center conducts research on sales best practices and develops training programs for sales organizations. Michael conducts training for companies such as Merrill Lynch, UBS, Wachovia Securities, Morgan Stanley, A. G. Edwards, and many others. He personally coaches many of the top producers in the financial services industry. His articles have appeared in publications such as Selling Power, Life Insurance Selling, GAMA News Journal, Financial Services Journal, the Journal of Management Consulting, and others. He has managed sales forces in 30 countries around the world and is a Certified Management Consultant.
Feel free to email or call us at 800-865-2867 if you have a question or want to discuss an area in your business you want to strengthen.
Free 30 Minute Consultation
Get help achieving your big-payoff goals — register for a complimentary consultation today!
Client Results . . .
"While last year was a tough year for most advisors, for me it was a record year and so much more. While others advisors were playing defense, I doubled my assets. With the strategies and processes you help me put in place, I was able to re-structure my business to protect my clients and rapidly bring on new HNW clients. With your help, I was able to hit all my targets and bonuses. And I was able to reward myself with my ultimate dream come true. A new Shelby Cobra replica with a 500 hp - 428 Cobra jet engine. I feel like a 6 year old on Christmas morning! Thanks for helping make this happen.

P.S. Next I want you to guide me on how to structure my business so I can take off twice as much time. But remember, I also plan to grow my production by another 50%."

Chuck G., Wells Fargo Advisors
"Your program is the best "How To" on referrals that I've seen in my 22 years in this business."

Jim K, Branch Manager, Smith Barney
"I shake my head in amazement when I look back on my progress. When I started, I was lucky to get 1 referral per month. This past month I generated 40."

Paul A, Wells Fargo Advisors